She is the head shepherdess, beekeeper, chicken whisperer at Aurora Blue Farm. She is a 5th (at least) generation farmer and grew up in the village of Blanchester on her family farm, Hillcrest Farm On the family farm, they raised sheep, pigs, brown swiss cattle, and even chickens during her toddler years. Farming is in her blood and she puts her whole heart into it everyday. She shares the good and the bad on social media to be as transparent as possible. Bethany is tenacious and optimistic. Two qualities you undoubtedly need to run a farm. After college, she moved to Cincinnati and lived in the suburbs and attended law school at the University of Dayton. This is where she met Seth and the real adventures began. Insert 100 sheep, a hive a bees, chickens, a donkey, and that is when Aurora Blue Farm came to life.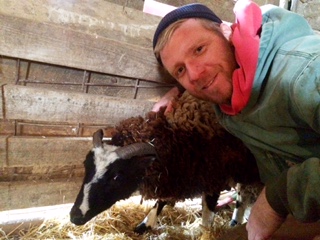 Seth is the head Shepherd, mechanic, predator hunter, and muscle of Aurora Blue Farm. He grew up in several states, but spent much of his life in Detroit. But, Seth wasn't new to sheep, as he spent several years living in Australia, which is one of the top producing countries for lamb. Seth's calm demeanor is one of his biggest strengths and assets on the farm. Those attributes are imperative for working with sheep and on equipment. He can repair nearly anything, protects the farm animals from predators, and will comfort a sick lamb in the house. He is pretty much amazing.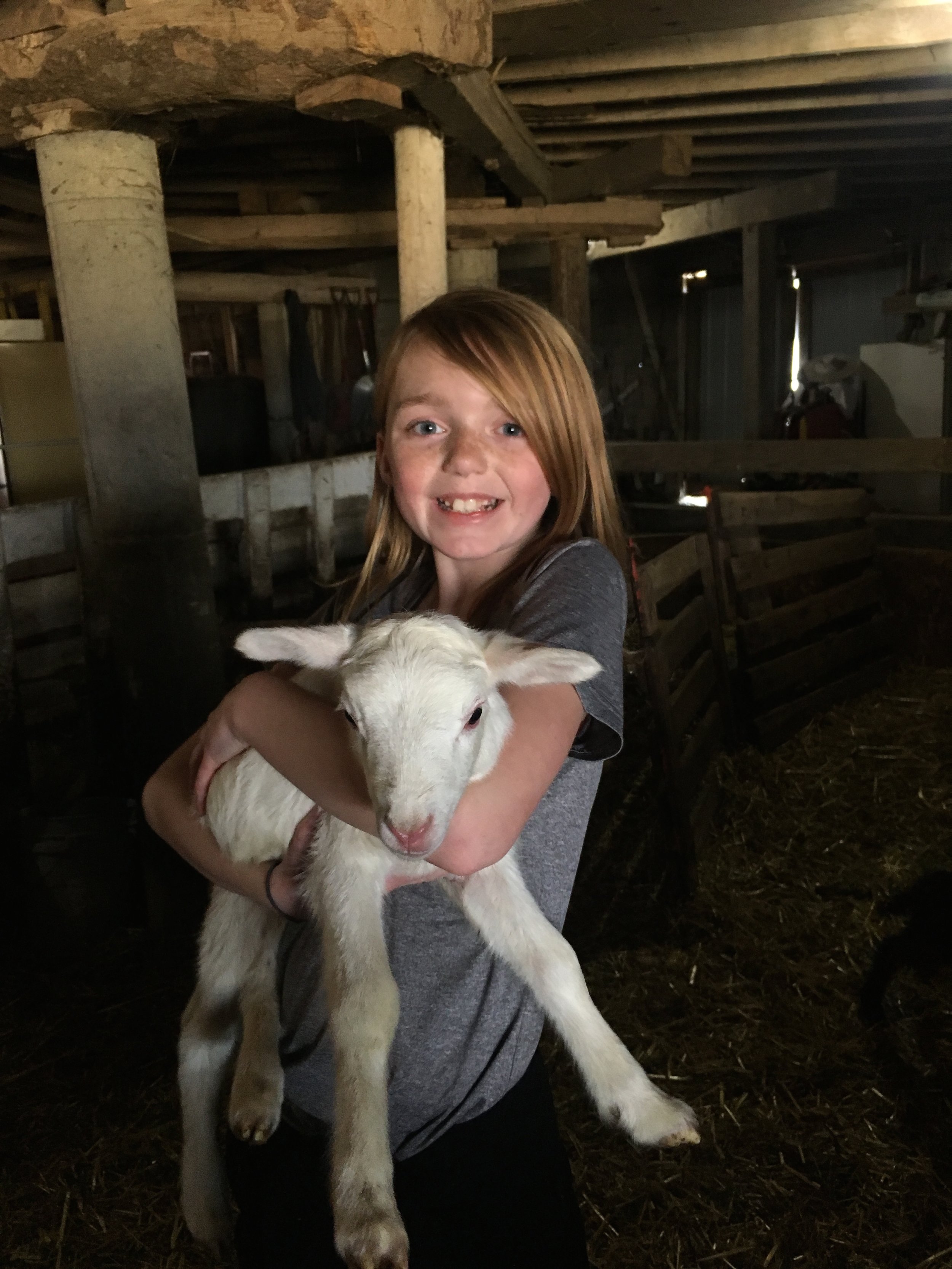 Bella is the Assistant Shepherdess and is by far the most observant and maternal of all the farmers and even most of the ewes! She takes initiative to make sure all babies are doing well with their mamas. If a lamb is brought home to be cared for, Bella steps up and is the one to make sure bottles are made, and that they are thriving. She is the mini mama for all babies born on the farm, and those are some lucky babies for sure.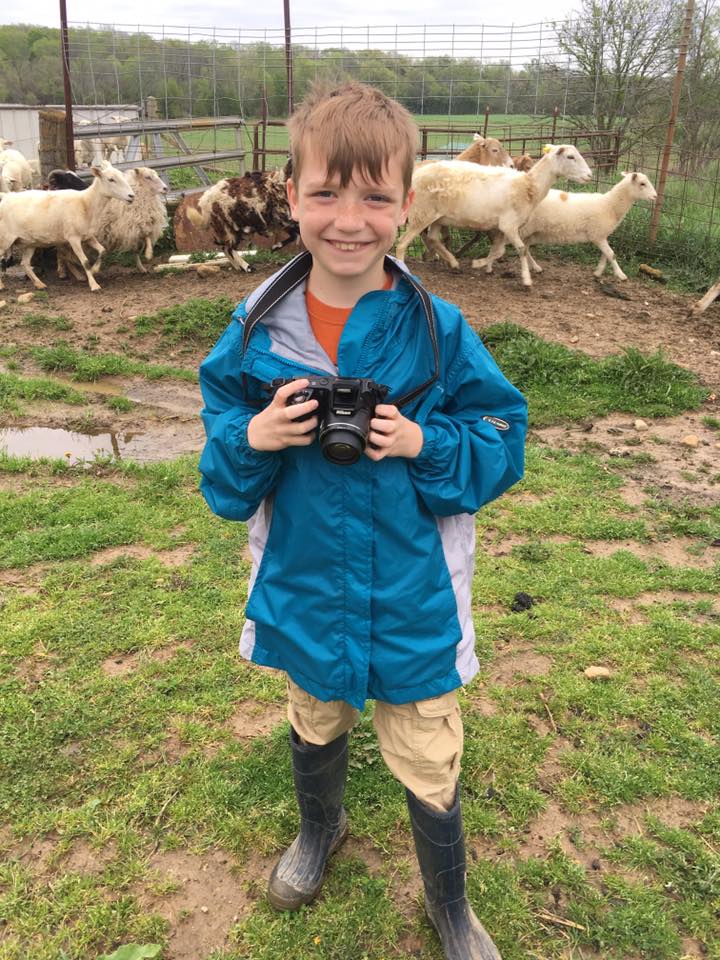 Sam is the photographer and mini muscle on the farm. He loves to take pictures with either his camera or phone, to capture the moments on the farm. He is observant and is excellent and figuring out which baby lamb belongs to which mom. Sometimes the moms and babies get separated, but Sam can figure out who belongs to who before any of the other farmers can. If you need help moving hay, then Sam is your guy. One of his favorite jobs is to toss hay to the sheep and make sure they are all feasting away. The sheep at the farm are grass fed and healthy because of Sam, which makes him pretty popular in the barn.